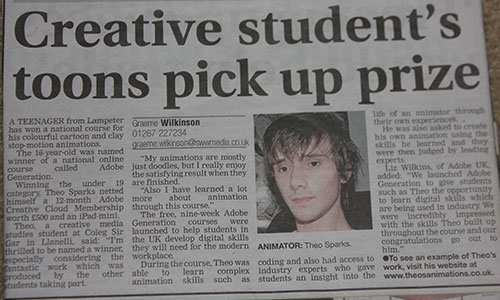 We were learning Adobe Flash, and each week they would show us how to do something, e.g. tweens, loops, etc. We had to use the technique in our own way (based around a different theme each week), and then post our results to the online classroom. It was really cool getting to watch what other people were coming up with, everyone could comment on everything so it was a really interactive environment.
The first week they showed us the basics of how to create a walk cycle using replacement blank key frames, very simple stuff in terms of software. I really went all-out in our first project because I hadn't animated in a while and I had been doing a lot of drawing at the time, so I wanted to use my drawing skills try and make something cool.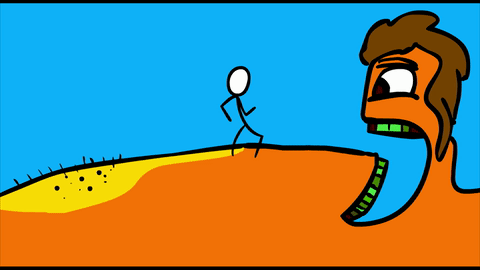 In the second week they revealed that they were giving out weekly prizes for the best animation each week, and they awarded mine the best for the first week, I was meant to get a cool adobe umbrella, but there was a mix up and I ended up getting a bunch of colorful adobe notebooks, which were awesome anyway.

At the end of the course they announce some prizes for the best animations, for those who submitted their all their work before the deadline. I ended up wining the Award of Excellence, which included a year's subscription of the creative cloud, and an iPad Mini.