In July 2015, I participated in the Ani-Jam, this is a 48 hour animation challenge set in Bristol, run by Show me the Animation and linked with Encounters Film and Animation Festival. We had to create a short animation based around the theme 'Hero' which they announced at the beginning of the 48hours.
We ended up winning the Audience Vote, so we had the most votes from the general public. However we didn't get any votes from the judges, so we didn't get the top prize. Still not bad considering we were competing against animation degree graduates, and people working in the industry.
We had to be in groups between 2-4, so I gathered 3 other team members who were also interested in doing the challenge, Kelly Mann, Efa B-M and Meg Houghton, all of which I met at the BFI Animation Camp the previous year.
It was a very stressful and chaotic 48 hours, so many things went wrong and it appeared that fate was generally against us during that time, lots of problems stemmed from the fact that we had no Internet access in our accommodation, and that we were far out from the actual town of Bristol, so when we needed anything it was a real hassle to get anything done quickly or efficiently.
The people I worked with each had their own unique skills and talents that really benefited the animation in various areas. Because of this we decided to create a mish-mash of animation techniques and processes, and we felt an animated documentary featuring various contrasting and unique opinions about heroism would best suit this collection of styles and ideas.
We thought this would make us stand out in the competition, after watching various previous entries to the challenge, we came to the conclusion that most people would create a 2D digital animation, based around the traditional storyline and narrative about some heroic figure and his goals etc. We thought an animated documentary featuring a variety of techniques and mediums would give us the edge.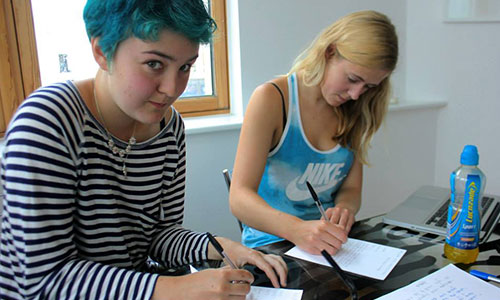 We brainstormed ideas about the kind of questions we could ask people, the most interesting ones were where people would talk about their personal views or stories about heroic people in their life, or when they have been a hero themselves. We wanted to show the everyday hero, not a super hero.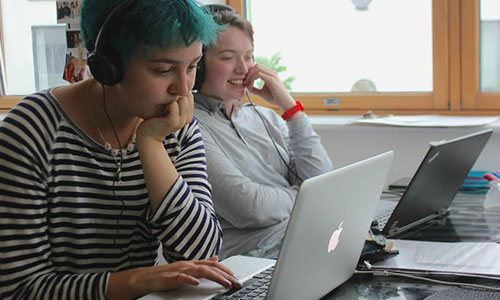 After interviewing everyone we came across on the streets of Bristol, and editing the best bits together into a concise soundtrack, it was time to start animating. Each team member offered his or her own unique skills and talents, which worked well when we mashed them all together into a jumble of visuals. Kelly Mann's specialism was towards 2D flash and character animation.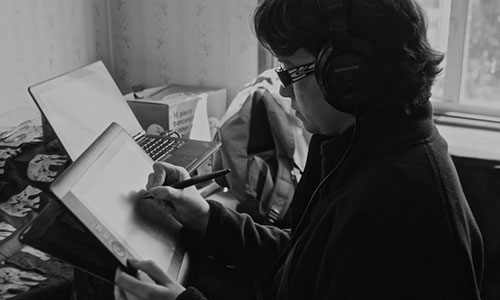 Efa B-M had created 2D cutout illustrations before and was generally a brilliant artist/filmmaker.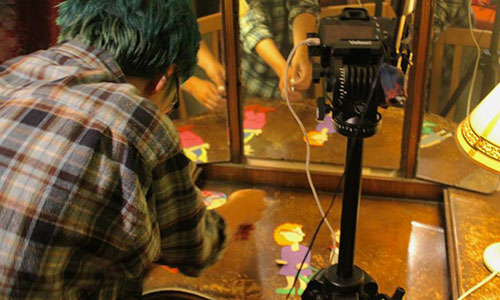 Meg has an impressive history with stop motion animation, very skilled in this medium and was going to be starting her final year of the UWE film-making degree course.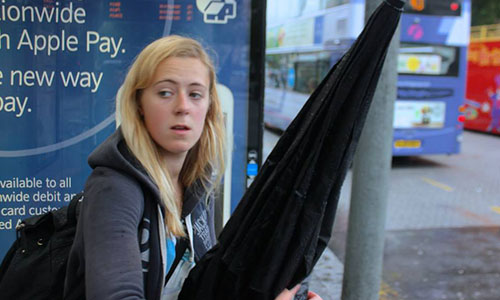 All in all I was very happy with our team, I felt we had produced lots of very strong work in just 48 hours.
I also like that each of us tried something new during the production. Efa had never done cutout animation before, Kelly had never used ToonBoom before, Meg had never animated in plasticine before and I had never animated a pillow or outside before.
I'm really happy with our final outcome, it was a great way to spend the weekend during the summer in Bristol, and a great way for me, Kelly and Efa to start our animation degrees later in September too.